Taylor has plenty to do and see for all ages! Visit our EVENTS CALENDAR for a complete listing of what is happening in our area.
The Worlds Fair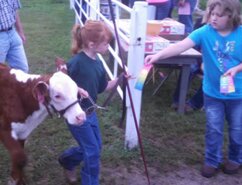 The Worlds Fair is held the 2nd weekend in August.
For more information, check out their webpage! www.loupcountyworldsfair.org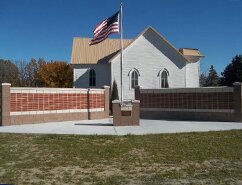 Veteran's Memorial
In 2013, a new Veterans Memorial was erected next to the Loup County Historical Society Church Building (Old Taylor Library). Thanks to the efforts of the Loup County VFW Post and Historical Society. It is located along HWY 183 running North and South through Taylor.
Taylor Jr. Rodeo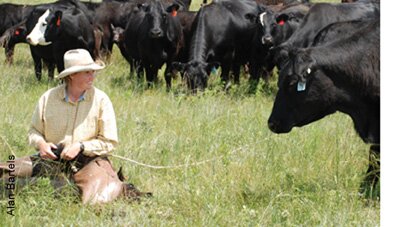 The Taylor Jr. Rodeo is sporting a new arena at a new location (approx. 1 mile north of Taylor on Hwy 183). The chutes and roping boxes from the previous rodeo grounds were moved to the new site while the rest of the facility is brand new. The Taylor Jr. Rodeo board plans on adding to this fine new facility on a yearly basis. Come to see one of the state's best Jr. Rodeo's the 2nd Saturday in August during the Loup County Fair!! For more information contact Bruce Plugge (President) or Sally Heopker (Secretary).
Loop Loup Antique Tractor Drive



A day long trek through the unique Loup County Sandhills. A trolley wagon is available for riders. The slow ride around the country is on the third Saturday in September. Tractor participation must be older than 1970 model and able to run 10-15 miles per hour. A different route is planned each year. For more information follow the Taylor Facebook page or call Sonja Wagner 308-750-7085.
Calamus Coyote Challenge
The Calamus Coyote Challenge is an annual coyote calling contest help in January. Teams of 2, 100% payback, lots of door prizes and big name sponsors. for more information follow Calamus Coyote Challenge Facebook page or the Taylor Facebook page. Or call Trevor Kraus 308-214-0377 or Shawn Phillipps 308-214-0197.
Annual Pumpkin Carving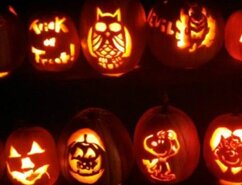 The Lynn Strong Family hosts the Annual Pumpkin Carving held at the Homestead Knolls Campground. It is usually the 3rd weekend in October. Watch the Taylor, Nebraska Facebook Page for current dates. Bring your tent or camper and join the fun!
Halloween Celebration



Various Halloween activities around town square and city park. For complete schedule, follow the Taylor Facebook page.
Loup County 5K
The Loup County 5K Run/Walk is held on the Saturday during fair. Early registrations are gauranteed a T-shirt! For more information call Janet Naughtin at 308-942-3476 or visit the www.loupcountyworldsfair.org.
Christmas Celebration in Taylor



A full day of activities the first Saturday in December. Start the day with Breakfast with Santa and pictures taken by dk Designs and Photography. Later in the afternoon it's story time with Mrs. Claus, sugar cookie decoration, horse wagon rides and Christmas carols. For complete schedule, follow the Taylor Facebook page or call dk Designs and Photography at 402-760-1063.
Hike or Bike Taylor
View Taylor by hiking or biking the area! Click here to download our Hike/Bike Trails brochure.
Junk Jaunt
The Annual Nebraska Junk Jaunt travels through Loup County every September and offers numerous stops for those searching for antiques and other "treasures". Check out http://junkjaunt.com for more information.
Prairie Chicken Festival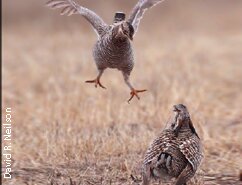 The Prairie Chicken Festival, held at the beginning of each April by the Calamus Outfitters, is a unique event in Loup County near Taylor. Watch breeding dances of greater prairie chickens and sharp-tailed grouse, enjoy the Sandhills scenery on daily birding excursions, learn about grassland conservation and enjoy fabulous food and entertainment.

Experience the prairie...be an eco-tourist. For current information on the Prairie Chicken Festival visit their site at www.calamusoutfitters.com.